I went to Ivory facial clinic to meet with the beautiful and amazing Facial specialist Shohreh. I am honoured to announce that i have become a friend of the Brand. After the Facial she did on me, my skin felt so unbelievably smooth, shiny and tightened. I have done so many facials in my life, but this one was surely the best so far. Highly recommended.. they offer a whole range of different facial treatments and body treatments,FARSI…Man Behtarin Facial Taghviate Poost geraftan toye clinike IVORY toye Dubai. Poste man kheili ali shod. Agar toye Dubai hastin baraye eid Hatman berin onja va posteton ro ghashang konid baraye Eide Nooroz Arezo mikonam rozi khobi bar aye hamaton.Here is a general information about the Clinic.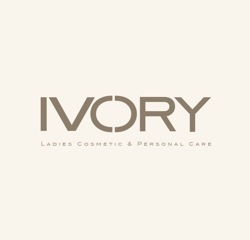 At IVORY Aesthetic, every client enjoys VIP service and world class care. The team comprises internationally certified aestheticians with more than 20 years of total experience in the industry. Clients are guaranteed maximum privacy and the team ensures that all body, skin and hair treatments are customised for clients, based on their individual requirements. At IVORY Aesthetic, clients can expect a professional service of international standards made extra special by the team's personal touch. Our priority is to ensure that every individual client has an enjoyable experience.
Shohreh Bagherian is the owner and director of IVORY Aesthetic.  She founded IVORY in 2013 in order to integrate her knowledge of Aesthetics with Skin Care procedures.   At IVORY clients can enjoy technologically advanced skin-care services in an intimate, luxurious environment where every aspect of their treatment is supervised by herself.  Now Shohreh concentrates on providing the highest quality results and the most pleasant experiences available for her clients.
You can contact them on +971 445 155 54
www.ivoryaesthetics.com
Highly Recommended