Its been a hectic weekend for me as the Film Festival is starting Tomorrow. Learning scripts, Choosing my Outfits and the Designers and getting my self look flawless for the Red Carpet.
Today I had an appointment with Dr.Radmila Likian that is a Dermatologist and Anti-aging Specialist at The Dubai London Clinic. www.dubailondonclinic.com 800-DLC (800-352). When I met Dr Rada I felt so comfortable with her. I told her please make my skin and face look good for the cameras for tomorrow. She was fantastic, she did few facial treatments on me, and when I stepped out of the clinic my face was glowing. I am so happy With the result and I look and feel so fresh. I highly Recommend Dubai London Clinic to all of my readers and Dr Rada. Xoxox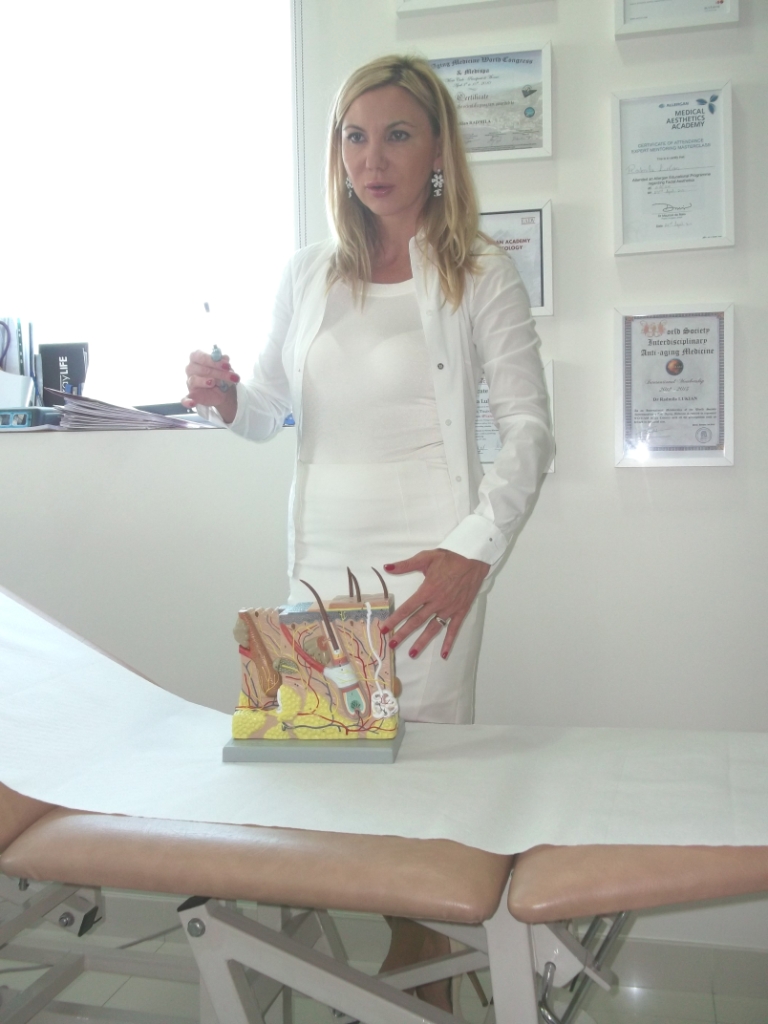 Beautiful Dr Rada is showing me how our skin is functioning..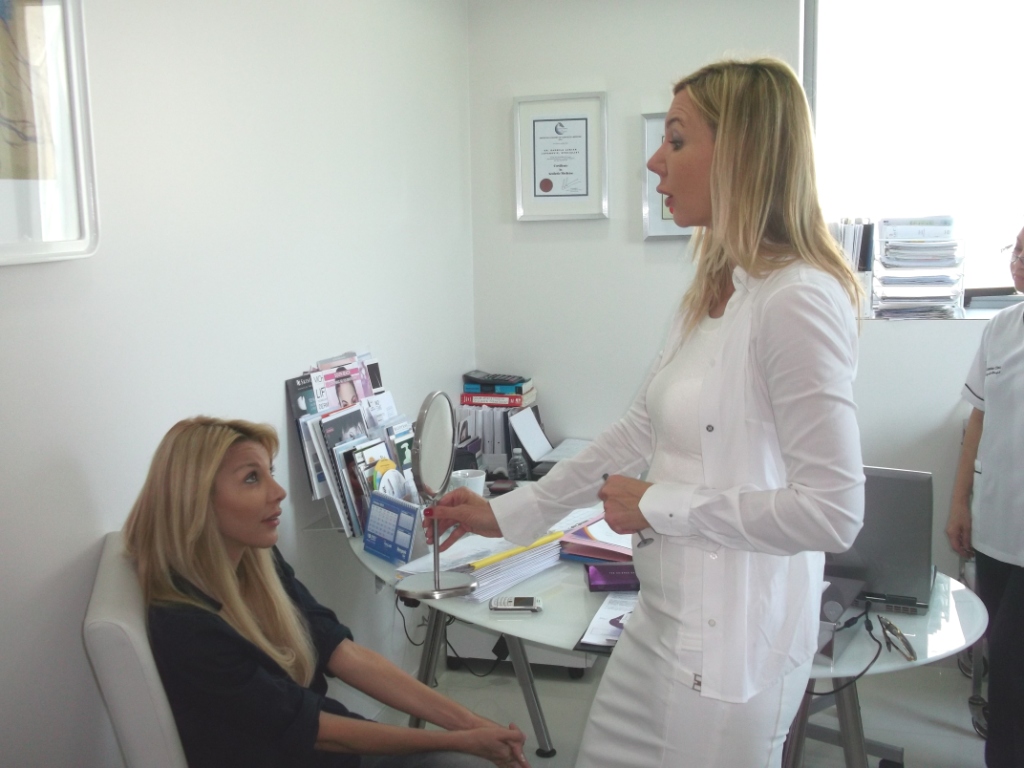 You can lift up your eyebrows with help of Botox..;-)